Training BJJ in Cambridge just go a little easier with Escapology's new morning classes! One of the main goals of Escapology BJJ, is to allow as many people as possible in Cambridge and surrounding areas to get the benefits of Brazilian Jiu Jitsu.
As a result, we want to provide a schedule of classes that will work for anyone, no matter what their lifestyles are like. That's why from 18th January 2022, we are introducing two brand new morning classes to our timetable.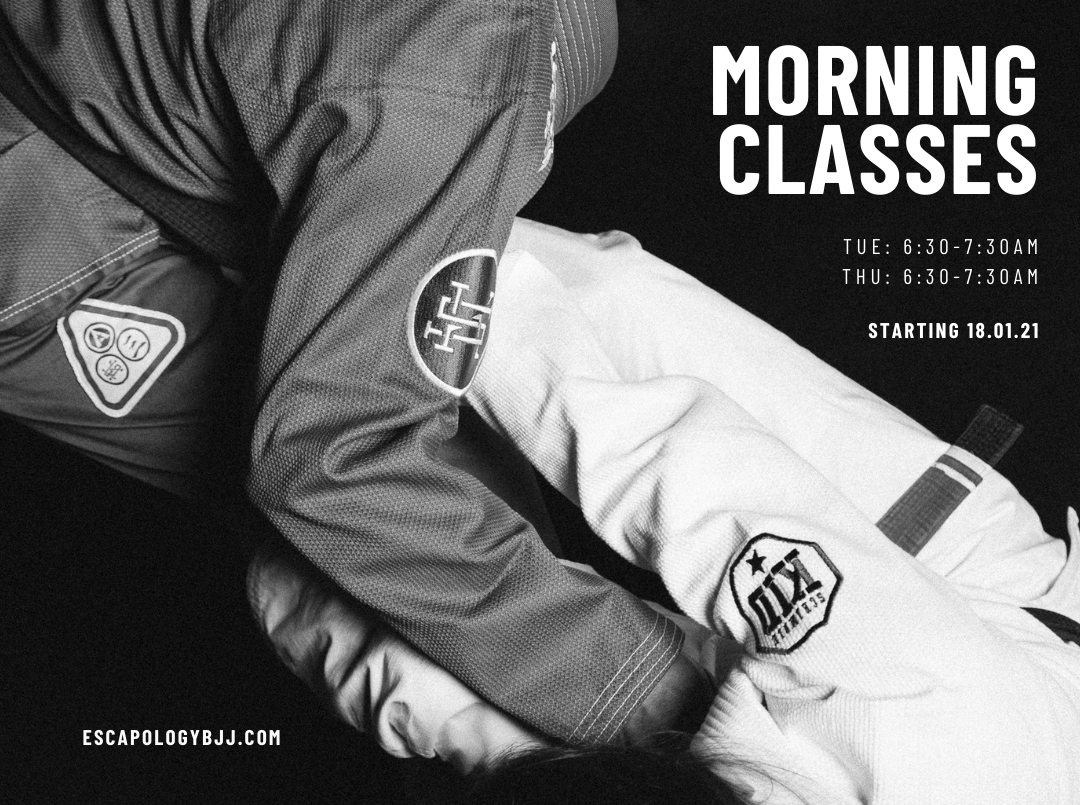 The morning BJJ classes will be on Tuesdays and Thursdays at 6:30 AM start on the 18th January 2022 and are available to book HERE
If you're not a member and would like to start BJJ classes, click the button below now to get your FREE trial.