Looking to train Brazilian Jiu Jitsu in Cambridge?
Awesome! On this page, you'll discover everything you need to know about starting our BJJ classes…
What Is Brazilian Jiu Jitsu?
First up, what is Brazilian Jiu Jitsu? Brazilian Jiu Jitsu is a martial art that uses leverage and applied pressure to control your opponent. This allows a smaller weaker individual to defend themselves against a much larger, stronger attacker.
Sounds cool, right? OK, that's not the most exciting description, but the most important thing you need to know about BJJ is it's a tonne of fun and it'll help you grow in a tonne of ways you'd never expect.
Why Train Brazilian Jiu Jitsu?
There is a phrase that's often thrown around in the BJJ community, which goes something like "Jiu Jitsu is for everyone". At Escapology BJJ we firmly believe that.
It doesn't matter whether you are young or old, male or female, fit or out of shape. Brazilian Jiu Jitsu is for you, regardless of your level of physical capability.
Brazilian Jiu-Jitsu has many different benefits, and through our classes you can:
Learn To Defend Yourself
Improve Your Health And Fitness.
Increase Your Flexibility
Develop Focus And Self-Discipline
Reduce Stress
Competition
Make New Friends
Whether your just starting BJJ or have been training decades, we have classes that are suitable to you. Take a look below at our adult programmes.
---
Beginners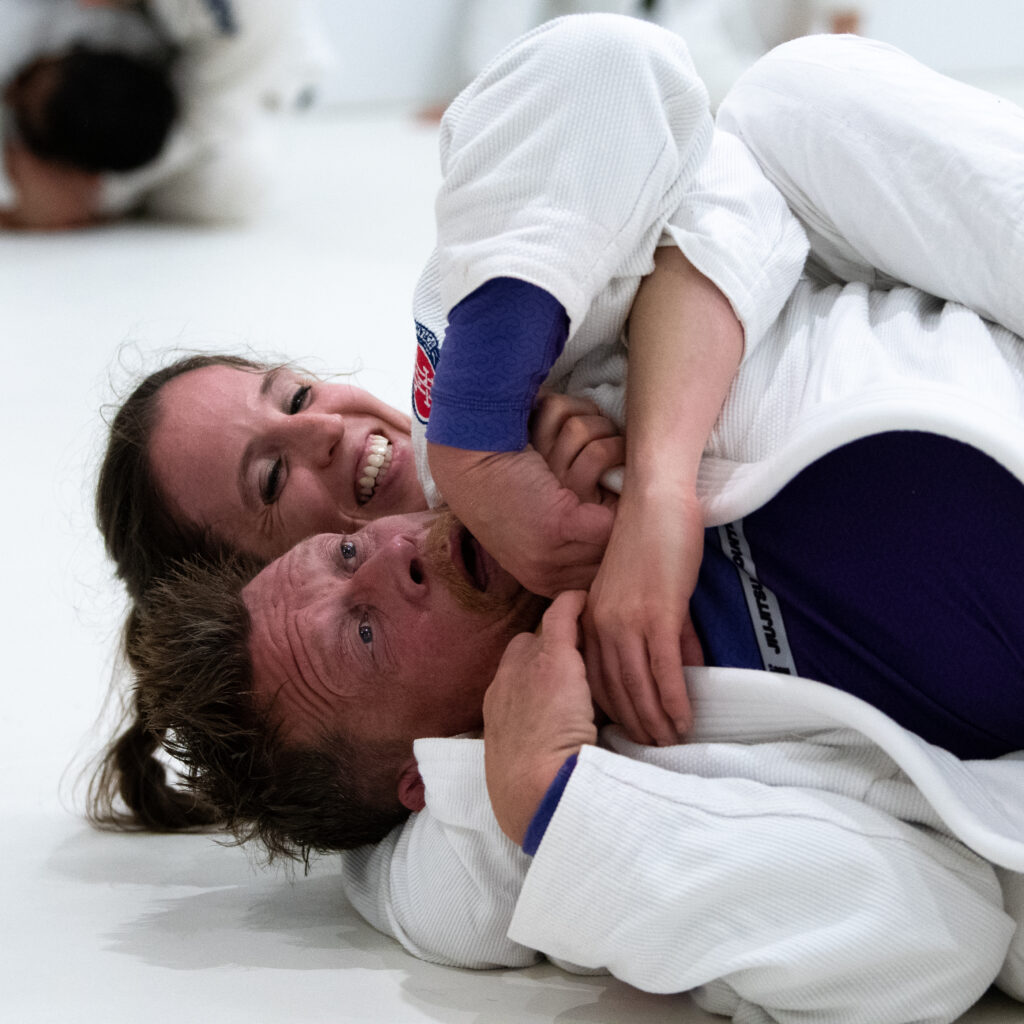 If you've never trained BJJ before or you're relatively new to the sport, our beginners classes are the place for you.
These classes focus on developing essential BJJ skills and fitness, in a safe and enjoyable training environment.
And don't worry… everyone in these classes is just starting out on their BJJ journey, so you'll be a class for of likeminded people.
Classes available daytimes and evenings.
---
Essentials
Once you've completed our beginners BJJ programme or have trained BJJ in the past, our Essentials classes are a for you.
Don't let the name fool you though, in our essentials classes you'll learn everything from simple techniques like a triangle to more complicated techniques Berimbolos to and crab rides.
Essentially, if it's in Jiu Jitsu, we'll cover it at some point in our essentials classes.
Classes available daytimes and evenings.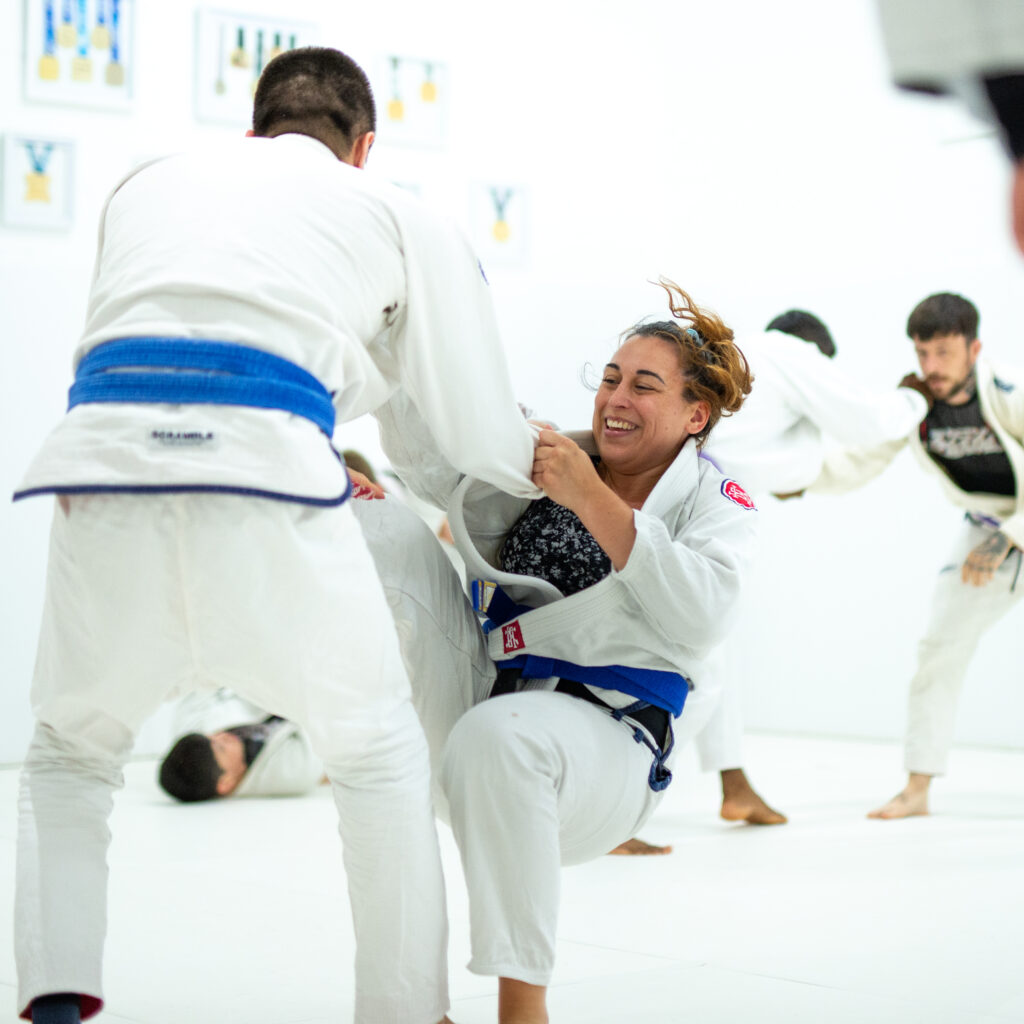 ---
Comp Classes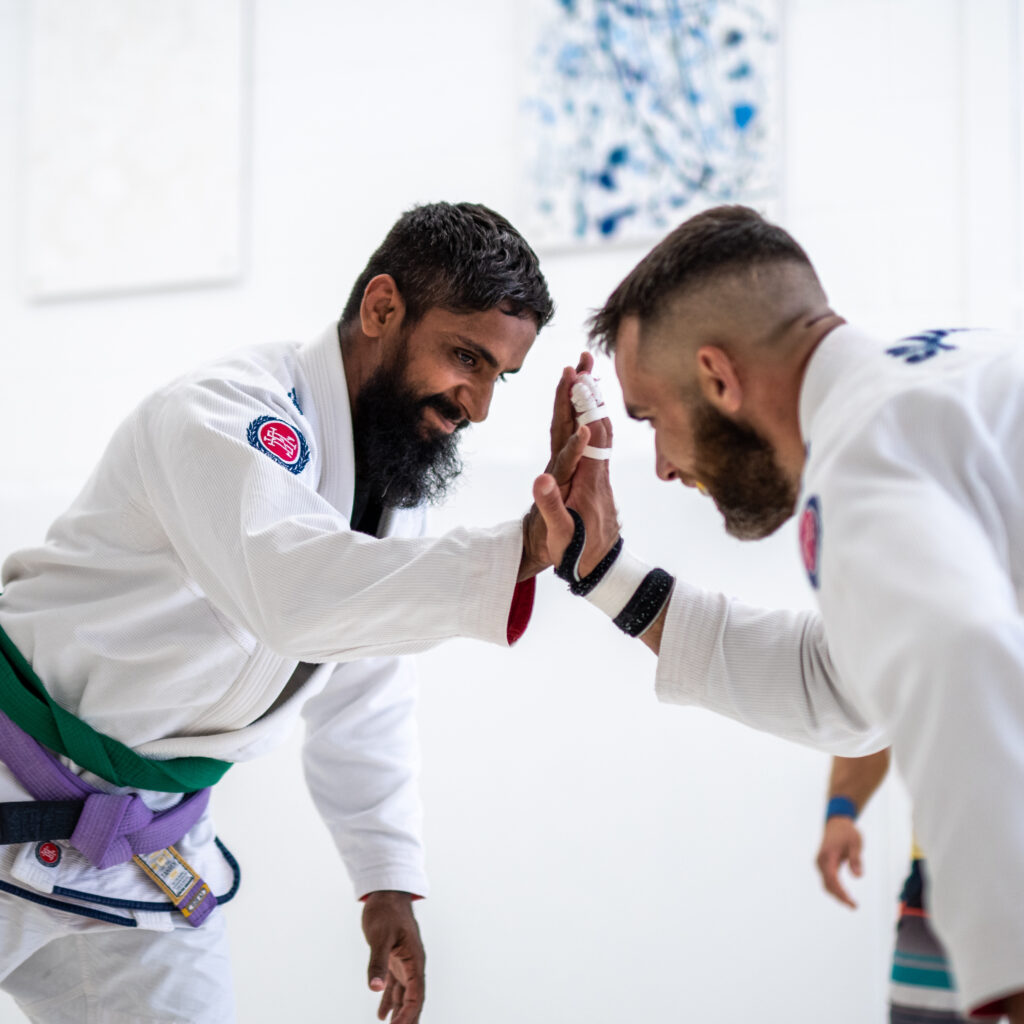 Not everyone wants to compete (and we never force our students to compete), but if you do, our comp classes are for you.
Within six months of Escapology BJJ opening, we had already built one of the top competition teams in the country. This success was due to our competition programe.
To this day, our students regularly compete and win national and international competitions at the highest level of Jiu Jitsu.
Classes available in evenings.
---
No Gi / Submission Grappling
Our No Gi BJJ or Submission Grappling classes are just like our Essentials classes only with less Gi.
In this session, you'll learn all everything from takedowns to toe holds without the GI.
Classes available in evenings.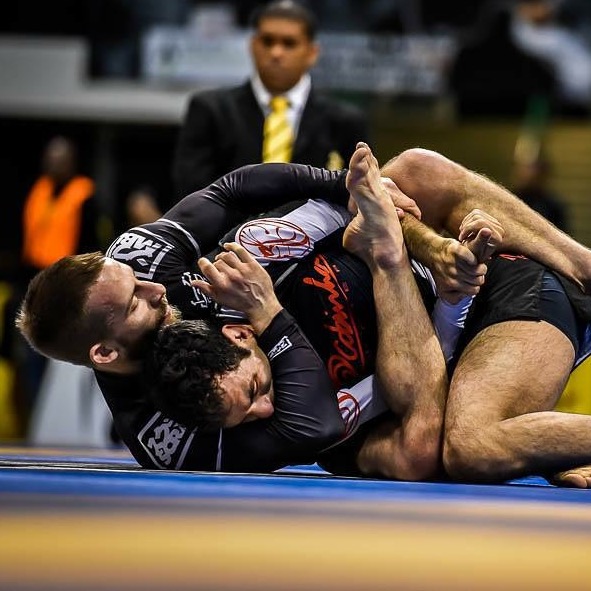 ---
Try Our Classes For FREE!
We know how beneficial training martial arts can be, and we want to make it as easy as possible to try our classes. That's why we want to offer you a FREE Trial in our classes.
To get your FREE Trial, all you need to do is click the button below, fill out the short form, and we'll do the rest.