We are delighted to announce that multiple-time BJJ World Champion, Braulio Estima will be teaching a seminar at Escapology BJJ in Cambridge on Thursday 1st December 2021.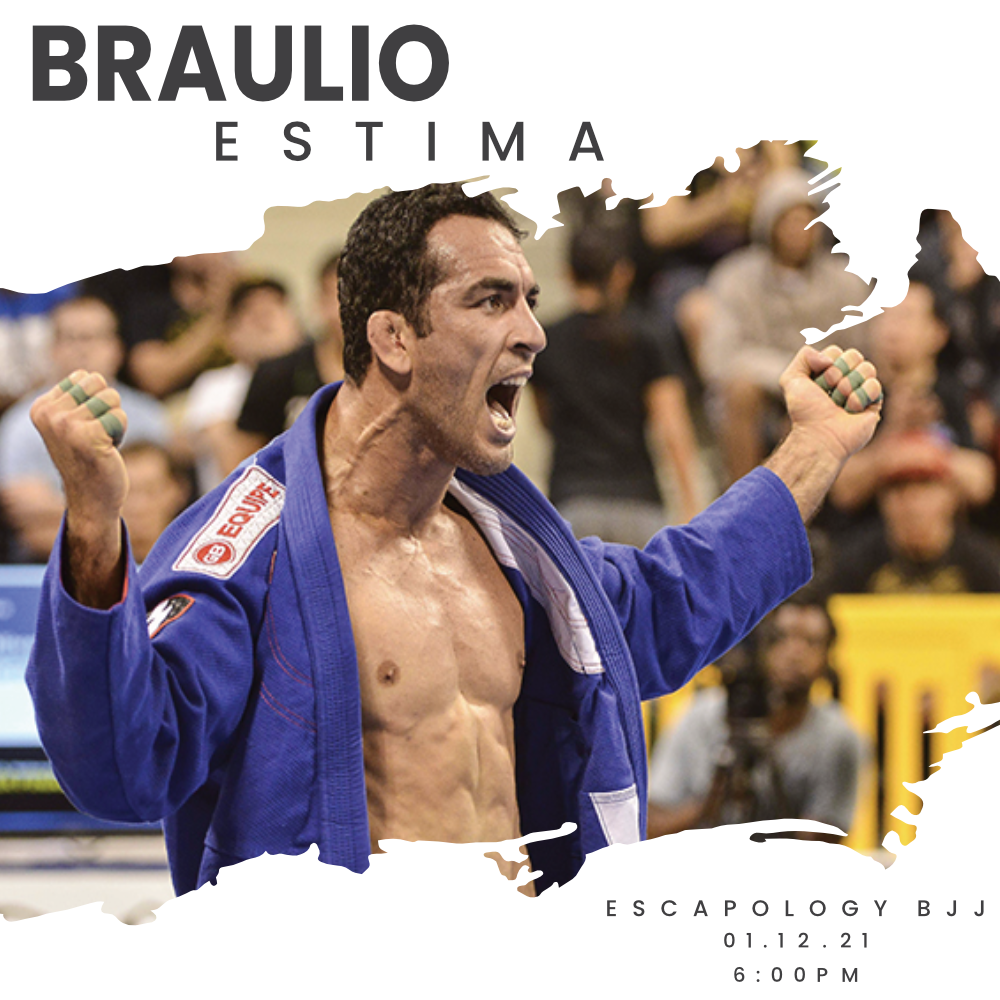 Along with being one of the most decorated Jiu Jitsu players on the planet, Braulio is a highly sort after instructor and regularly travels the world teaching seminars and events.
The seminar will run from 6:00 pm to 9:0 0pm and will cost £40. However, space is strictly limited and registration must be paid in advance.
Registration is available now at Escapology BJJ.